HDI (Health & Development International) is a non-governmental not-for-profit organization (NGO) with a special focus on people who suffer indignity and preventable socio-economic damage due to diseases that can be completely eradicated or eliminated as a public health problem.
With offices in the United States and Norway, HDI actually consists of two sister-organizations, the American 501c3 public charity HDI Inc registered in Massachusetts, and HDI-Norway.
Dedicated toward preventing obstetric fistula and deaths from obstructed labor, preventing women from bleeding to death when they give birth, eradicating Guinea worm disease and lymphatic filariasis in Africa and elsewhere, all that HDI does aims to advance world public health, human dignity, and the socio-economic development of under-resourced populations.
Learn more about our work in these articles by The Kavli Trust, a major HDI donor:
The Country Doctor
Continuing work against maternal mortality
This web site is for both sister organizations; HDI Inc. and HDI-Norway. HDI Inc. is registered at 8 Essex Street, Newburyport, MA 01950. HDI Inc. has offices in both USA and Norway. It is categorized by the IRS as a 501c3 Public Charity (Employer Identification Number 300 207 842). HDI-Norway ("Stiftelsen Health & Development International Norway") is registered and approved by Fylkesmannen in Akershus with the right to receive tax-free gifts in Norway (Organization Number 986 761 950).
Vision
HDI aims to free populations of debilitating diseases that can be eliminated but are insufficiently addressed at the time HDI becomes engaged.
We work in two principal ways. One is "to get the ball rolling" on important issues, using modest resources. HDI's other aim is to play a "finger in the dike" role, stepping in to solve important, manageable problems with alacrity where larger, more cumbersome organizations sometimes delay.
What is obstetric fistula?
Obstetric fistula is the constant leakage of urine and/or intestinal content 24/7 for the rest of a woman's life after a birth that lasted too long. If successful, surgery can make some of these women dry again, though it all too often fails and surgical capacity for obstetric fistula repair remains "a drop in the bucket" after more than 15 years of global effort to expand availability, compared with the number of new women who get obstetric fistula each year. WHO says it afflicts 50 000 – 100 000 new women each year, and that 2 million women have it already.
HDI has more than 10 years of experience showing that obstetric fistula can be prevented on a public health scale. It is time to dry up this river of suffering! The world has known how to prevent obstetric fistula for over 100 years, and together with Niger's Ministry of Health HDI has shown it can be done year after year in even the most resource-constrained settings.
What is post partum hemorrhage?
Post partum hemorrhage (PPH) is excessive bleeding after a woman gives birth. Normal blood-loss after a woman gives birth (post partum) is up to about 300 ml. Blood-loss beyond 500 ml. is considered excessive and defined as hemorrhage.
As the first country ever, anywhere to do so, Niger is preventing women from bleeding to death when they give birth through an Initiative that HDI proposed and for which we provide technical and financial assistance. Using low-cost, proven technologies in combination with a set of public health tools more commonly associated with disease eradication efforts, it looks (April 2018) like Niger is achieving its aim of halving its PPH mortality. For more information, please see the relevant part of this website, or feel free to contact us.
What are NTDs?
NTDs or Neglected Tropical Diseases are a collection of very different illnesses, some bacterial and some parasitic, many of which have in common only the fact that their transmission can be stopped by Mass Drug Administration of medications (one or more types in each case) to entire populations once or twice a year.
Efforts to eradicate Guinea worm disease or dracunculiasis was the reason HDI was established in 1990, and we began working on lymphatic filariasis in 1997. Beyond these two, described in more detail below and elsewhere on this website, HDI has been helping Togo with Integrated Control and Elimination of Neglected Tropical Diseases more broadly, with USAID-funding since 2009.
What is Guinea worm disease?
Guinea worm is a parasitic disease that humans contract by drinking water contaminated with water fleas carrying infective larvae. A year after the larvae are ingested, one or more worms that have grown up to one meter long, painfully emerge over days and weeks through the skin of men, women, and children afflicted with this disease.
What is lymphatic filariasis?
Lymphatic filariasis is a parasitic disease transmitted among humans by the bite of infected mosquitoes. It can lead to lymphoedema and elephantiasis, a crippling condition in which limbs or other parts of the body become swollen in a dramatic and grotesque manner. In males it also leads to disfigurement of the external genitalia, e.g., with accumulation of fluid the scrotum can increase to more than the size of a basketball and weigh 15 kg. or 33 lb.
Some examples of what HDI has done
Distributed over 9 million individual water pipe filters in Sudan that are used to filter water while drinking and avoid ingesting infective larvae.
Established a Guinea worm rewards program to provide monetary rewards to people who report cases and to patients who go to special centers for treatment.
Organized mass drug distribution programs to stop transmission of lymphatic filariasis, helping over 5.5 million people in Ghana and Togo alone in 2003.
Coordinated key meetings to design and plan global lymphatic filariasis efforts.
Produced a landmark manual for public health workers on the treatment of lymphatic filariasis, distributed in English and French across Africa.
Helped Togo eliminate lymphatic filariasis from start to finish; in 2017 Togo became the first country in Africa verified by WHO to have eliminated lymphatic filariasis.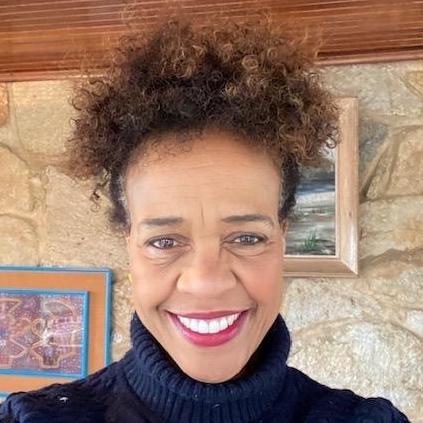 Ambassador Bisa Williams (Chair)
joined the Board of Health & Development International (HDI) in 2019. She is a Senior Fellow at Yale University's Jackson Institute for Global Affairs where she teaches a course on peace-building. She is also Special Advisor on Mali for The Carter Center and has led The Carter Center's effort as Independent Observer of implementation of the Peace Agreement in Mali since 2018. For most of her career, Ambassador Williams was a career member of the Foreign Service of the U.S. Department of State, serving tours in Guinea, Panama, Mauritius, Niger, France, the US Mission to the UN (NY), and Washington, DC, including two years at the National Security Council, The White House. As Acting Deputy Assistant Secretary of State for Western Hemisphere Affairs, she led the US delegation to talks in Havana, Cuba, ending a seven year hiatus of high level direct discussions. Her accomplishments were recognized in LeoGrande/Kornbluh book Back Channel to Cuba. Appointed by President Barack Obama in 2010 as Ambassador to Niger, Ambassador Williams holds the distinction of being the first Department of State officer to be awarded the "Agency Seal Medal" from the Director of the Central Intelligence Agency for exceptional contributions to U.S. national security while serving as Ambassador. Immediately after her tour in Niger, she served as Deputy Assistant Secretary in the Bureau of African Affairs. Ambassador Williams retired from theForeign Service in 2015, having received numerous Superior and Meritorious Honor Awards from the Department of State. Upon retirement, she co-founded with her brother, Paul T. Williams, Jr., Williams Strategy Advisors, LLC (WSA), a problem-solving, business and foreign affairs advisory firm. She holds a Master of Science in National Security Strategy from the National War College of the National Defense University in Washington, DC, a Masters of Arts and is ABD in Comparative Literature from the University of California, Los Angeles. She received her Bachelor of Arts degree cum laude from Yale. She speaks French, Spanish, and Portuguese.

Julius E. Coles (Treasurer)
is a distinguished veteran diplomat with 28 years of service with the U.S. Agency for International Development. Mr. Coles has been President of Africare, a leader among private, charitable U.S. organizations assisting Africa. The first Director of Howard University's Ralph J. Bunche International Affairs Center, he is now Interim Director of Morehouse College's Andrew Young Center for Global Leadership. Among his many awards are the 2007 James Madison Medal and the 2010 Africa Lifetime Achievement Award, both from Princeton where he earned his Masters of Public Affairs from Princeton University's Woodrow Wilson School of Public and International Affairs — a prominent and innovative development professional.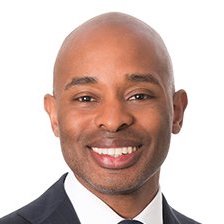 Jason Parker, JD, MBA (Corporate Secretary)
is a partner at the global law firm Hunton Andrews Kurth LLP. As a project finance attorney, his practice is focused on helping clients to effectively deliver projects in the Middle East and Africa that contribute to nation building, job creation and enhancing access to power and clean water. Jason holds a JD and MBA from Case Western Reserve University and Bachelor of Science in Engineering from The Ohio State University. He also serves on the board of the International Senior Lawyers Project.

Ambassador Barbro Owens-Kirkpatrick (Past Chair)
retired from the US Department of State following a distinguished diplomatic career of more than 20 years. Her posts included US Ambassador to Niger, Senior Inspector in the Office of the Inspector General, and positions at the National Security Council, in Mexico City, and the Office of NATO Affairs at State.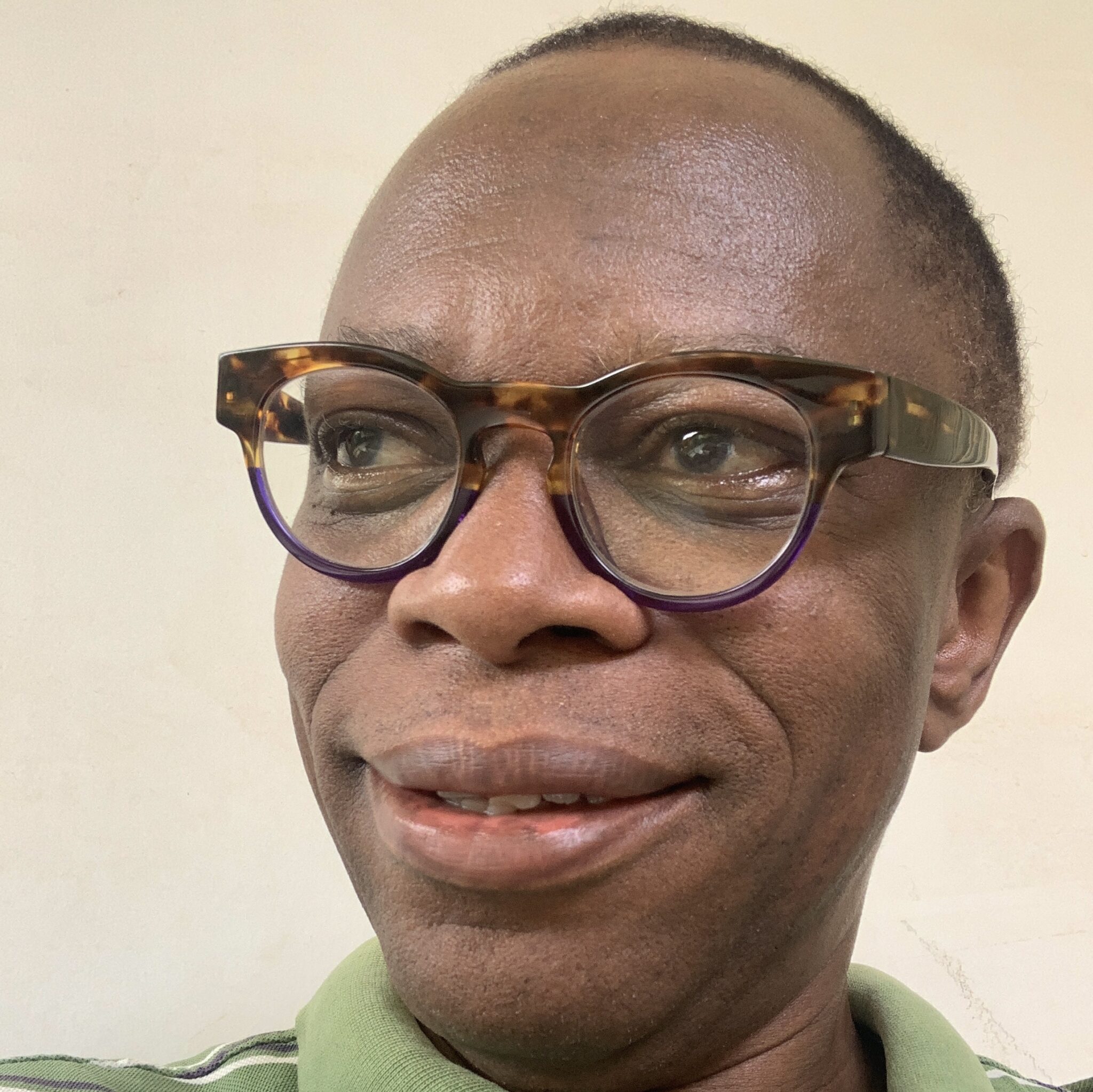 Dr. Yao Sodahlon
is the director of the Mectizan Donation Program (MDP). He is responsible for the overall success of the Program, facilitating access and good use of Mectizan (ivermectin) for the global elimination of onchocerciasis (River Blindness) and lymphatic filariasis ("elephantiasis").
Before joining MDP in 2006, Dr. Sodahlon worked over ten years in the ministry of health in Togo as director of the Division of Clinical Laboratories (health system policy and development) and contributed to various communicable disease control/elimination programs (malaria, schistosomiasis, lymphatic filariasis). He also taught clinical parasitology at the Lomé school of medicine in Togo.
Dr. Sodahlon received his M.D. in 1989 from University of Lomé, Togo, his Diploma of Clinical Pathology in 1995 from Louis Pasteur University of Strasbourg (France), and his Master's degree in International Health in 2003 from Victor Segalen University of Bordeaux (France).

Dr. Jane Symington
is a medical doctor and a PhD who did her pediatric residency at University of California San Francisco Benioff Children's Hospital. Having lived in both Latin America and Africa for much of her life, she has been actively engaged in projects to help others since childhood and has developed a strong adult commitment to public service and to women's health issues.

Dr. Anders Seim (Executive Director)
is the founder of HDI. Anders worked for the World Health Organization and in private practice as a family physician in Norway before assuming full-time duties as HDI's executive director. Focused on protecting dignity and preventing suffering since he as a medical student initiated what became Norway's first "Hospice" palliative care program in the 1970s, Anders is now keenly working to eradicate guinea worm disease and eliminate lymphatic filariasis as well as other Neglected Tropical Diseases where possible. Most recently, he and HDI under his leadership are using lessons from disease eradication programs to save lives at childbirth and rapidly prevent obstetric fistula. Anders has received the prestigious Karl Evang Prize from Norway's Surgeon General, the Anders Forsdahl Memorial Prize in 2017, named for the country-doctor who first demonstrated that severe hardship in infancy and early childhood could cause heart attacks and other serious illness decades later in middle-age, and Harvard University's 2008 Alumni Award of Merit, "the highest honor the school bestows on its alumni in recognition of outstanding contributions to the field of public health."
All newsletters are published in PDF-format which requires an PDF-reader.
You can 
get Acrobat Reader here
2022 Update
2021 Update
2020 Update
2019 Update
2018 Update
2017 Update
2016 Update
2016 September Newsletter
2015 Update
2012 Update
2012 Financial Statement
2007 Update
2006 Update
2004 Update
2002 Update
2001 Update
2000 Update
1999 Director's Report – A Decade of Service